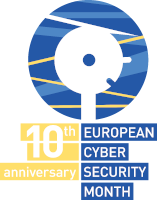 : Our partners in the event Internet Service Providers Council (ISSPC) Computer Science and Automation Research Institute (SZTAKI) Hun-Cert and Microsoft.
The aim of the event is to present cybersecurity issues related to cloud and artificial intelligence and discuss current security issues.
The two-day lecture series aims to raise awareness of the cybersecurity challenges of cloud and AI-based systems.
Students, researchers, interested parties
Plan
2022-10-13 (location: NKE)
Registration 8:30-9:00
Lectures 9:00-15:00
2022-10-14 (location: Online)
Social media
https://www.facebook.com/events/613452060279399/
Organizer
Institute of Cybersecurity
Contact
Mátyás Ináncsi
+36 1 432 9000