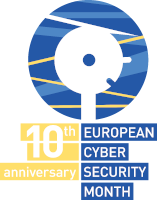 A conference providing insight into a range of current information security issues is now being held in Nyíregyháza.
IT security professionals. Those interested in the topic are the heads and employees of the institutions of the Municipality of Nyíregyháza, the heads and employees of the municipality-owned companies, as well as entrepreneurs of the region. Students of universities and training institutions interested in IT security.
The website of  the event : HTE.hu
Upon a request it is possible to participate in the event online (MS Teams). The connect link will be shared before the event start.
Organizer
HTE Information Security Section – EIVOK
Contact
Dr. Sándor Magyar
+36 30 217 5602