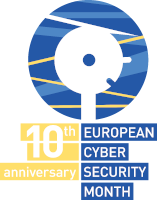 Cybersecurity awareness from a corporate and individual perspective.
In our next podcast episode we try to find an answer to: what opportunities an organization has to increase awareness; how effective classical classroom education seems to be; and what alternatives exist to strengthen the effectiveness of education. We asked experts in the field about their experiences and opinions.
All interested
Organizer
HACKTIFY International Kft.

Social media
facebook.com/hacktify.international
linkedin.com/company/hacktify/
instagram.com/hacktify.international/
Contact
Patrik Cseh
+36 30 896 7079